MUTEK MX Recommends –  September 3 – 8
MUTEK Japan is coming up, Augmented Reality and 3D performance by Aïsha Devi, a new sound piece by Vessel and the best selection of digital art and sound to enjoy in CDMX.
In MUTEK MX Recommends, you'll find all the up-and-coming news, activities and pieces from the artistic community that make our festival one of the most exciting experiences of the year.
This is what's happening September 3 – 8 on the road to MUTEK MX Edition 16:
> New augmented reality experience by Aïsha Devi
EXT, the annual event presented by the English platform  Simple Things, just recently announced a program with talks, performances, and the release of special projects for multimedia exploration and arts. One of the surprises was the confirmation of the world debut of I'm not always where my body is, a new immersive experience created by the amazing Aïsha Devi. Crack Magazine has mentioned that this will be "an unprecedented multi-user Augmented Reality experience where viewers can collectively experience a 3D performance through innovative augmented reality technology, developed with AR specialists Pussykrew and Zubr". We're anxiously awaiting the follow-up in this new phase of Aïsha Devi before her arrival at our Edition 16. 
> Vessel debuts a sound piece inspired on Clarice Lispector 
Serge Gainsbourg aka Vessel will debut The Passion According to GH, a new sound piece inspired by the novel with the same name written by the prominent Brazilian author Clarice Lispector, which narrates a slow but tortuous descent into madness. Vessel composed The Passion According to GH during his residence at Somerset House Studios' Rifle Range, an enormous historic estate (which could be considered a castle) built in 1547, which has a hidden studio that houses an artistic community in constant rotation. In this enigmatic and antique space and accompanied by Lispector's novel, Vessel created one of his darkest and most intense pieces to date. After this premiere, he will resume his tour alongside the experimental filmmaker Pedro Maia, visiting Mexico City for our Edition 16.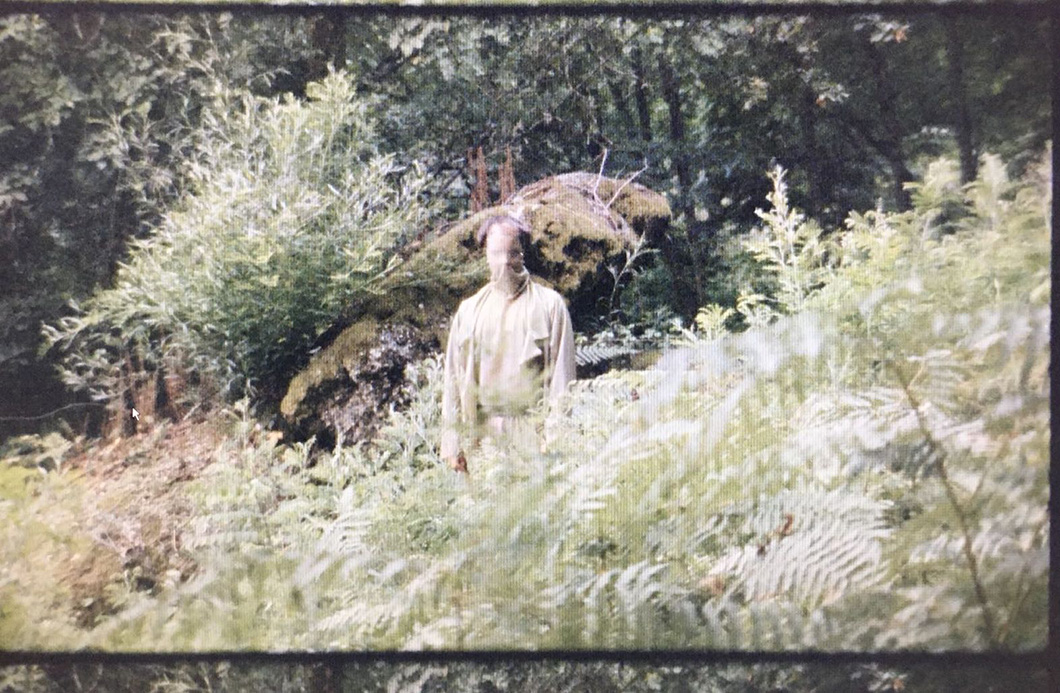 >  Dates announced for MUTEK.JP in Tokyo
 The MUTEK Global Network continues with one their most intense years yet, announcing dates for MUTEK.JP, which will happen between December 11 – 15 in Tokyo, for its fourth edition. After the recent celebration for the twenty years of MUTEK Montreal, we will close the last quarter of 2019 in Tokyo, but not before vibrating with Edition 16 of MUTEK Mexico in November and Edition 3 of MUTEK Buenos Aires next week.
> Review: Highlights from the 20th Anniversary of MUTEK Montreal x Resident Advisor
 MUTEK "has survived for so long by staying fiercely true to itself, focussing intently on live acts and visual art, as well as offering everything from installations, club nights and theatre performances to free outdoor dance parties." This edition's review by Resident Advisor includes five key performances. Will any of them be added to our Edition 16? Remember that there are still many surprises to come.
—-
AGENDA | MUTEK Recommends
We explore CDMX through sound and digital arts.
04-06/09 – Tactile Exploration Clinic: Music for your Skin @ Immersion Laboratory at CCD 
The Immersion Laboratory at CCD houses as well the Sensorial Research Bureau, a platform that receives the artist and innovator Ximena A. González Gardón with this clinic. "What is our skin's sensitivity range? Why are there corporeal spaces that cause pleasure while others cause pain? Can sound vibrations activate a somatic experience on our skin, or only on our ears? Which is the role of culture translated into sensations of the skin?" These are the questions that will be answered with practical and reflexive activities, directed at the artistic community. The clinic started yesterday, but you will still be able to participate in this experience that will end this Friday.  
One daily session from 11:00 to 14:00 h.
Paseo de la Reforma esq. Lieja, Juárez.  
Program and registration. Free Activity. 
05-08/09: Gallery Weekend CDMX 2019 
The seventh edition of #GWCDMX will connect more than 40 independent galleries in the circuit of CDMX and other parts of the country, with the purpose of not only promoting the sale of works, but also reinforcing galleries as spaces for exchange and dialogue.
Thursday September 5 – 8.
Free Activity
05/09 – EDGES / Circular Strings > Interconnection @ CENART 
The EDGES platform, focused on spreading audiovisual arts, is back with the cycle titled Interconnections in the Black Box Experimental Forum of the CENART. With the curatorship of Nancy Mookenia, Interconnections "establishes a dialogue among different types of signals, creating an audiovisual narrative from the machines they came from, the bodies that operate them and the environment that receives them". This session brings together the sound artist Concepción Huerta with the visuals of Milena Pafundi. 
Thursday, September 5, 19:00 h.
Calzada de Tlalpan 1670, Country Club Churubusco.
Free Admission
05/09 – Mixmag Sessions @ ??? 
With Lee Foss, Métrika, AAAA, Eufonix, íñigo Vontier and Monrow. 
Thursday September 5, 23:00 h. 
Secret Location. Info: rsvpmx@mixmag.net 
06/09 – Oblivion Pt. 2 @ Naranjo 356, Atlampa
Con Courtesy, Amelia Holt, AAAA, Nico, DJ Zomvic, &Roses, Kris Berle, Tomás Urquieta, Andreas and Sunday Sunday DJs  
Friday, September 6, 22:00 h. 
Naranjo 356, Atlampa – Info
07/09 – Electroacoustic Sounds from Around the World: Italia @ Espacio Sonoro de Casa del Lago 
Listening session at the multi-channel garden. Works from Italian composers:  
Andreuccetti, Cicala, Ferrazza y Molteni, among others.
Saturday, September 7, 13:00 h.
Bosque de Chapultepec. 
Free Admission. All Ages.